We're for gig-goers, weekends away, business travellers, graduates. Because Cambridge is yours to unlock.
Georgian building
The Regent's story started as a Georgian buidling in the middle of the 19th century.
Part of Newnham College
As a building, it was a part of Downing College in Cambridge before the 1950's.
Hotel legacy
It's been a hotel since 1950's.
The Regent Hotel
Owned by the same family for a long time as The Regent Hotel.
New aparthotel brought to life
In June 2021, The Citystay Group took on the property, and closed for renovation in December 2021. We saw a gap in central Cambridge accommodation. There's no truly flexible option with a hotel element that's suitable for whatever visit. With our experience in serviced accommodation, we wanted to bring that to the city centre, and The Regent was the perfect fit.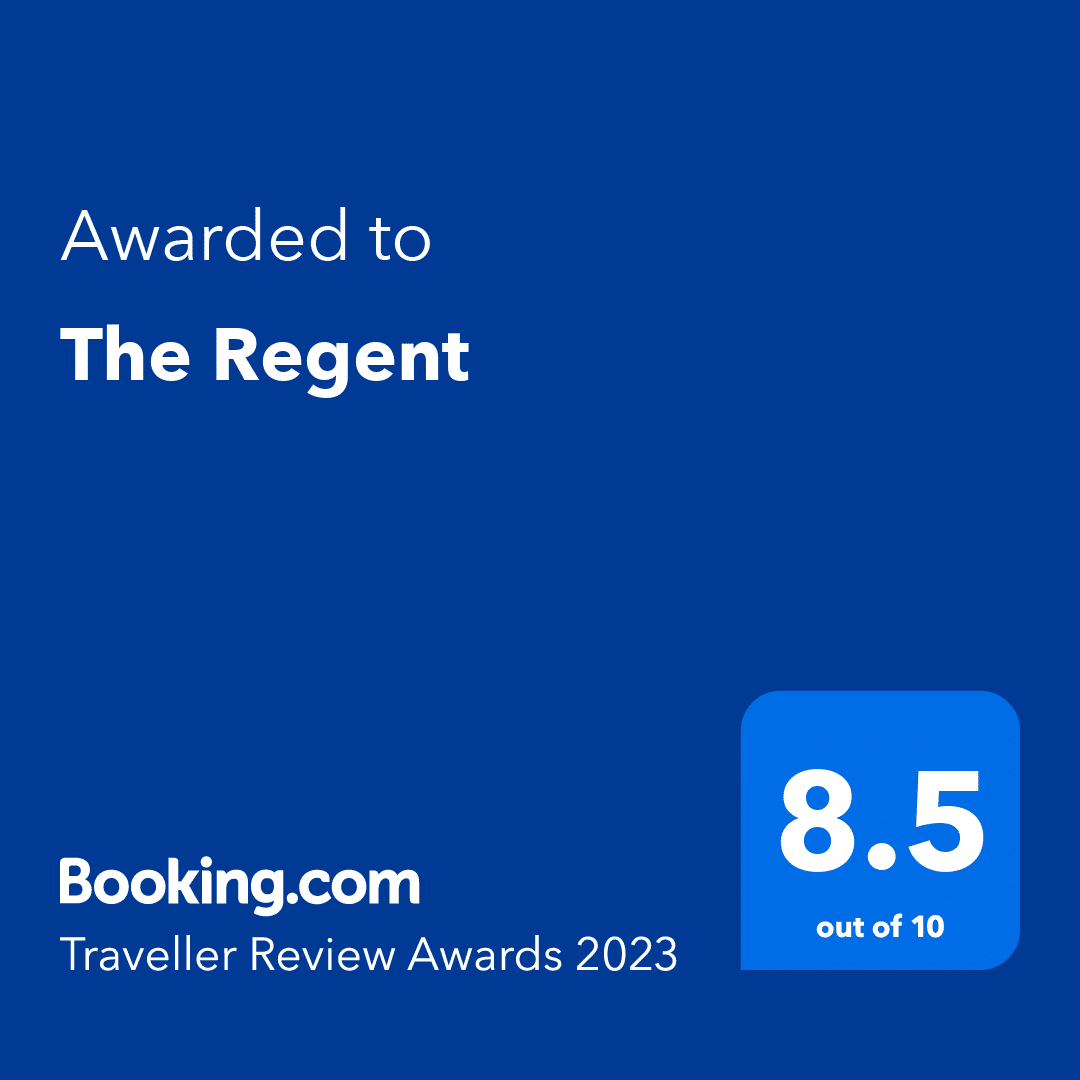 Traveller Review Award
Based on our exceptional feedback since opening The Regent has been awarded a Traveller Review Award for 2023. via Booking.com
As you come off the lively Regent Street and into the Georgian building, you're welcomed by the listed staircase winding up the centre of The Regent. Head to your left and meet the team. They're on hand to make your guest experience as memorable as possible, and are always keen to give restaurant and attraction recommendations.
You'll have taken your pick from The Classic, The City, The Park, or The Loft, so head up the meandering staircase. Your studio apartment or classic hotel-style room is filled with rich colours and modern shapes. The comfy bed is made with Egyptian cotton sheets, and the sleek bedside tables make the most of the space. The pops of colour between the neutral kitchen and private bathroom set a serene atmosphere to rest, work, and cook.
If you're in The City, Park, or Loft, you have a sleek kitchenette in your studio. It's fitted with a multi-use combination microwave oven, integrated fridge, a Nescafé Dolce Gusto coffee machine, and a stainless steel kettle and toaster. Pretty much everything you need to cook a nutritious lunch and hearty dinner.
The bathrooms even inherit our sense of simplicity. They're walk-in with a rainfall showerhead, and of course feature complimentary toiletries.
Every room comes with WiFi access and a modern TV to make your stay as carefree as possible. After all, you're here to unlock Cambridge.
As for our location, you're right in the centre of town backing onto Parker's Piece. Coffee lovers will be pleased to know Starbucks is right over the road, and the independent Bould Brothers is up the road.