As the leaves start to change colour and the days grow shorter, it can only mean one thing – autumn is on its way! While some people might be sad to say goodbye to summer, there's no need to be down in the dumps. Autumn and winter are great times to visit Cambridge, with plenty of activities to keep you entertained. Here are just a few ideas of things to do in Cambridge during the seasons of autumn and winter.
No visit to Cambridge would be complete without attending one of the numerous events that take place throughout the autumn and winter months. There is always something going on in this vibrant city, from concerts and plays to festivals and markets. Whatever your interests, you're sure to find something that will entertain you during your stay in Cambridge from September through January.
Pumpkin Picking in Cambridge—A perfect Autumn activity!
Pumpkin picking is a popular activity all over the UK during the autumn months, but there's no better place to do it than in Cambridge. The city is surrounded by beautiful countryside, and there are plenty of farms and growers who open their doors to visitors each year. Whether you're looking for a fun day out with friends or family, or you want to get away from it all for a few hours and enjoy some peace and quiet in nature, pumpkin picking is the perfect activity.
Take a scenic stroll
One of the best things about autumn is the stunning scenery. The changing leaves create a beautiful backdrop for a leisurely walk or bike ride. If you're feeling particularly energetic, you could even go for a run! Parker's Piece and Jesus Green are always the suggestion from locals when you are in a need of nature. There are plenty of routes to choose from, whether you want to stick to town or venture out into the countryside. Once you've worked up an appetite, why not stop off at one of Cambridge's many cafes for a well-deserved break?
Autumn Farmers' Markets
There's nothing like fresh local produce, and Cambridge has no shortage of farmers' markets to choose from. Stock up on seasonal fruits and vegetables, or grab a freshly-baked pastry or loaf of bread for your picnic in one of the city's parks.
Fall is the perfect time to visit a farmers' market. The weather is cool and crisp, and the produce is at its peak. Cambridge is home to several excellent markets, including the Central Square Farmer's Market and the Harvard Square Farmer's Market. At both markets, you'll find a wide variety of seasonal fruits and vegetables, as well as fresh baked goods, honey, flowers, and more. Be sure to arrive early and have a browse for the best selection. And don't forget to bring a reusable bag to carry all your goodies, locals love them!
Festive shopping at the Christmas market
Christmas may seem like a long way off but it will be here before you know it! Start your Christmas shopping early and avoid the festive rush by heading into town. With its independent shops and boutiques, Cambridge is the perfect place to find unique gifts for your loved ones. Supporting the local businesses and the talented hands of all the craftsman it's a tradition of the Cambridge community. Why not treat yourself too? After all, it is the season of giving!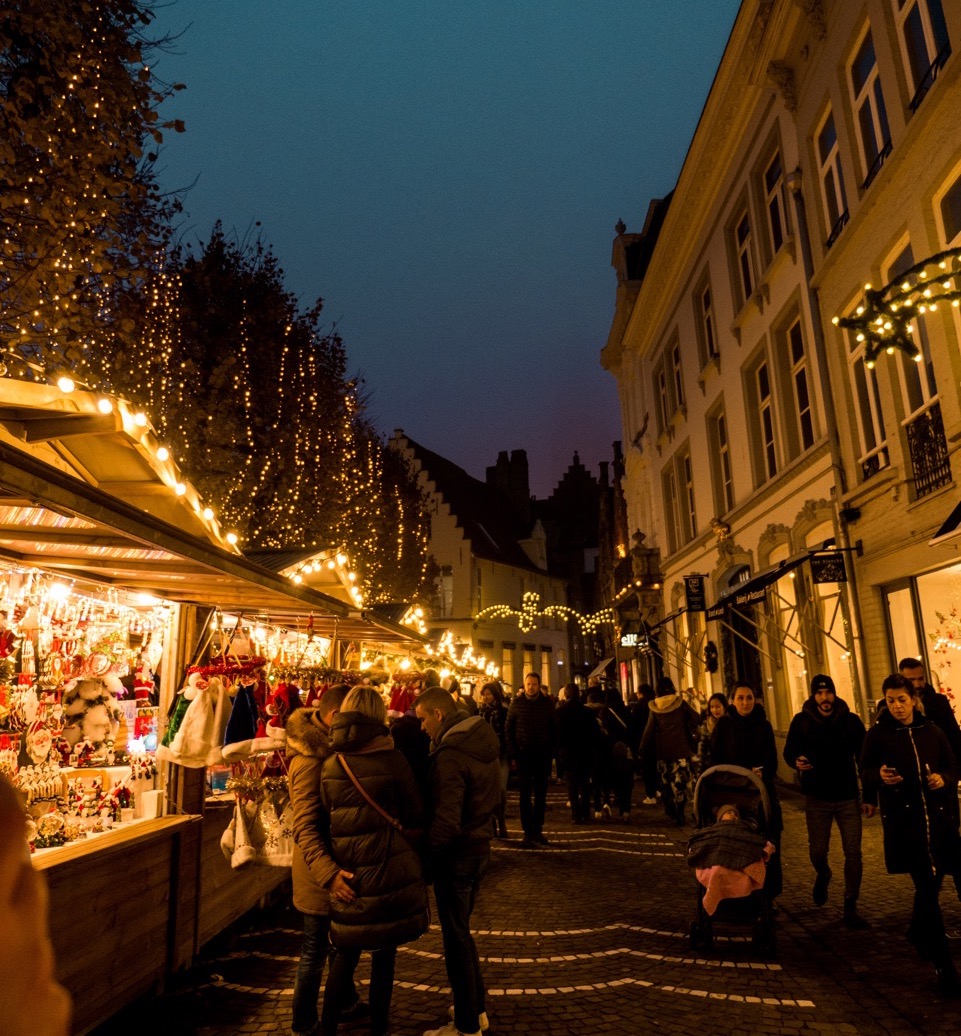 Ice skating at Trumpington Meadows
Trumpington Meadows is a beautiful nature reserve just a short drive from the city centre, and in winter it transforms into a magical ice skating rink. Whether you're a seasoned pro or you've never stepped onto the ice before, it's the perfect activity for a winter's day out.
Ice skating is a timeless winter activity that the whole family can enjoy. Trumpington Meadows is the perfect place to enjoy a day on the ice. The rink is open from early November until February, making it the perfect seasonal activity. Trumpington Meadows is located in Cambridge, just a short drive from the city centre. There is plenty of parking available, and the rink is easily accessible by public transport.
Have a warm stay at The Regent in Cambridge
No better place to stay than in the comfortable studio apartments at The Regent. This autumn and winter, no matter what kind of stay are you interested in – short, long or even corporate, The Regent and its perfect city location should be your choice. View our rooms and all the amenities we offer that will make your stay super special this season.