Looking for a festive break? Cambridge is the perfect place to spend Christmas. From traditional markets and carol services, to Christmas pantomimes and shopping, there's something for everyone in this historical city.
And when you're not enjoying the sights and sounds of the season, relax in one of Cambridge's excellent aparthotels. Read more to discover what Cambridge can offer you this Christmas.
Cambridge Christmas Fair at Parker's Piece
Parker's Piece is a large open space in the centre of Cambridge, and every year it plays host to the city's Christmas Fair. The fair is a great place to find unique gifts and decorations, as well as enjoy some traditional festive entertainment. There are typically around 100 stalls at the fair, surrounded by amazing decoration and Christmas lights, selling everything from hand-crafted wooden toys to homemade candles. There are also plenty of food and drink options, so you can enjoy a festive treat while you shop. The Christmas Fair is a great way to get into the festive spirit, and it's well worth a visit if you're in Cambridge during the holiday season.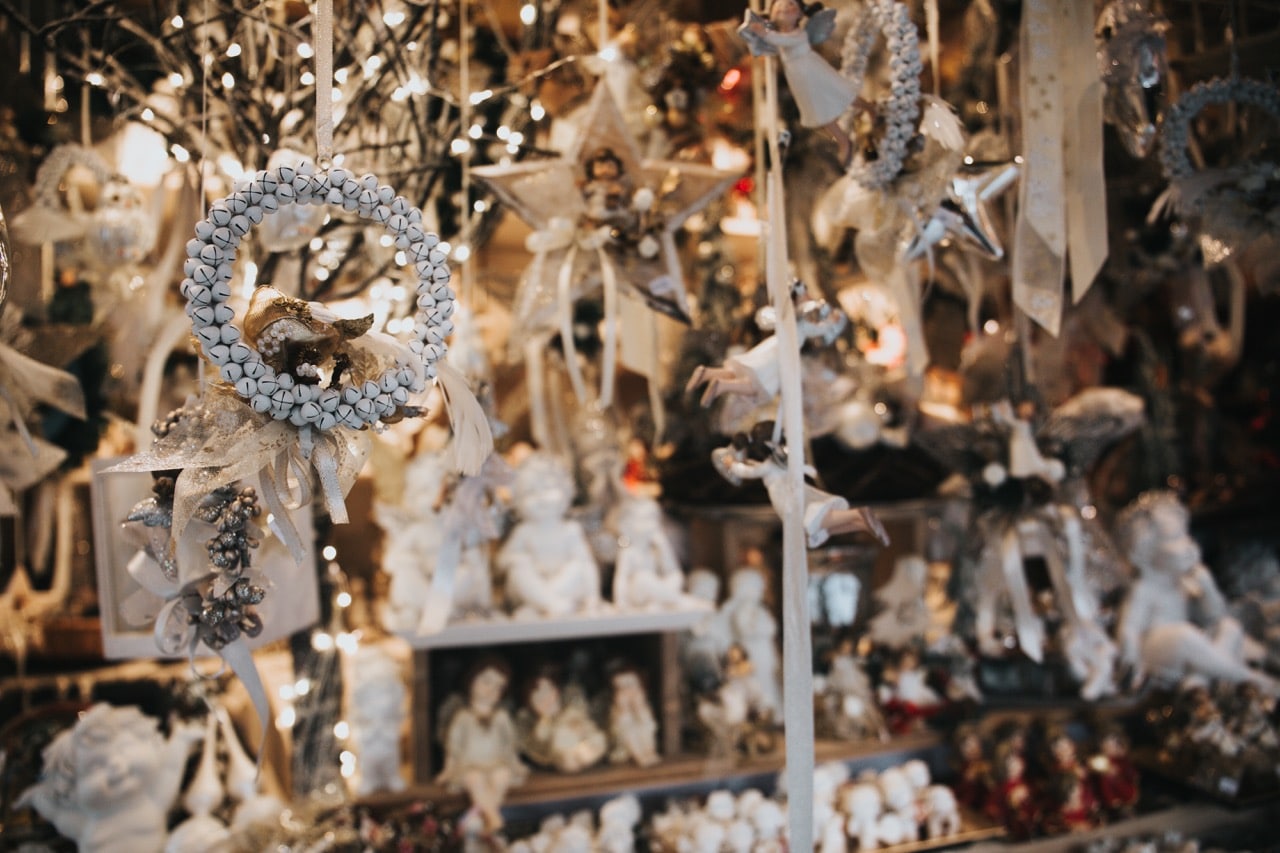 Christmas Carols On The River Cam
Every year, thousands of people come to the city to see the river and its famous bridges. Christmas time is no different, and the River Cam is a popular spot for people to enjoy the festive season. Every year, hundreds of people flock to the River Cam to listen to the carolers sing this classic love story. If you are ever in Cambridge during the Christmas season, be sure to check out River Cam Christmas Carols!
Market Square and Christmas Shopping
Market Square is particularly special at Christmastime, when it is decked out with lights and decorations. It's also the perfect place to pick up last-minute presents, as there are always plenty of people around to help you find what you're looking for. There are plenty of independent stores that sell one-of-a-kind items that you won't find anywhere else.
To find out the specific dates and times of the Cambridge Christmas Market click here.
Tastiest Hot Chocolate
Parker's Tavern
Cosy and very popular spot for Christmas hot chocolate and mulled wine every year.
Fitzbillies
Fitzbillies not only offer amazing hot chocolates but is also one of the best spots for delicious food such as the festive bakes and cakes.
Festive breaks in Cambridgeshire
Looking for somewhere festive to enjoy a break during the holidays? Cambridgeshire is a great choice, with plenty of festive and Christmas events and activities taking place throughout December and January. Travel back in time with a visit to one of the region's many historic landmarks, or indulge in some retail therapy at the many Christmas markets.
There are also plenty of festive shows and concerts taking place, making it the perfect place to get into the festive and Christmas spirit. And, of course, no festive break would be complete without a traditional roast dinner! With so much on offer, Cambridgeshire is the perfect destination for a winter break.
Stay with The Regent Aparthotel this Festive Season
The Regent Cambridge is the perfect place to stay this festive season. Located in the heart of the city and right next to Parker's Piece, The Regent aparthotel offers the best Christmas stays. With our spacious and well-appointed apartments, you'll have plenty of room to relax and enjoy your stay.
Whether you're in town for business or pleasure, The Regent Cambridge is sure to make your holiday a memorable one.
Let The Regent welcome you warmly if you need to spend Christmas Eve away from the comfort of your home. Check our availability this season here.